If you have driven a Honda Civic for a while, you will agree that it is a very reliable car and is one of the cheapest and easiest cars to maintain. Little wonder, many people forget to bother about the batteries running their Honda Civic cars.
Without a reliable battery, your Honda Civic loses its reliability. So, to keep getting a satisfactory experience from your Honda, you need to invest in a solid replacement battery as soon as the one presently in use starts to show signs of fatigue.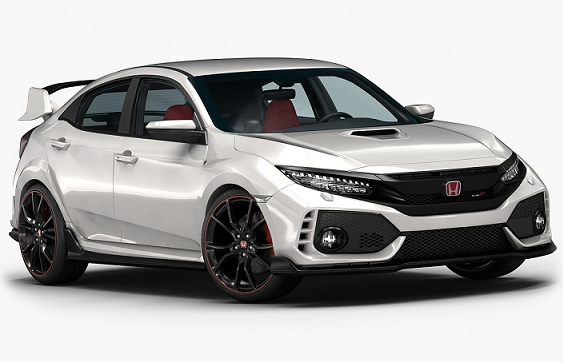 The Honda Civic model typically comes powered by a group 51 battery, and this is worth keeping in mind when shopping for your replacement battery. Even with this fact at your fingertips, you'd still find more-than-countable different batteries of that size from different brands, and that makes it difficult to select the right option.
Best Batteries for Honda Civic: Our Top 3 Picks
Now, we've made the selection process easier for you. We scoured the market and compared a good number of group 51 batteries based on performance, durability, brand trust, buyer reviews, and pricing. Then we pruned down the list until we were left with the 3 best options as per our assessment. Read on to learn more about our top picks.
1. ACDelco ACDB24R Advantage AGM Automotive BCI Group 51 Battery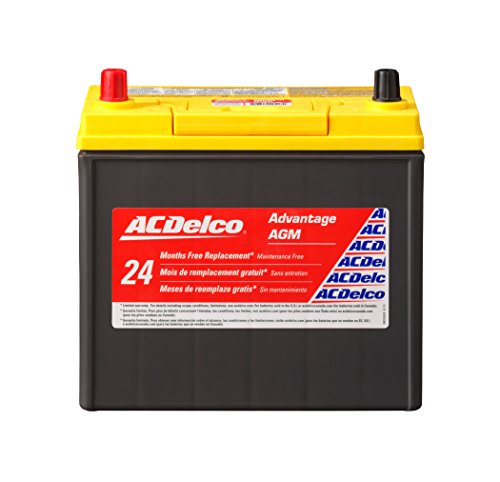 Specifications
AGM design
Weight: 27.3 lbs
CCA: 500 A
Capacity: 47 Ah
Reserve Capacity: 85 mins
Dimensions: 9.1 x 4.8 x 8.7 inches
Voltage: 12V
Made in the USA
Warranty: 2 years
Our Review
The ACDB24R Advantage by ACDelco is without a doubt, one of the best products manufactured by this company. It is definitely a great product for your Honda Civic and we say this because of its amazing features.
Among these amazing features includes its spill-proof design. This makes it really durable and also boosts its shelf-life when compared to its competitors. Truth be told, when it was designed, the company had the Toyota Prius in mind. However, testing has shown that it is a versatile battery that will work for several vehicles including the Honda Civic.
One feature that makes this battery stand out is the valve-regulated recombinant technology. This feature gives your vehicle thrice what it will enjoy from regular batteries. It is a calcium negative and positive battery and as such, it comes with a lead-proof pressurized valve. What this implies is that the battery is designed to last long and keep both you and your loved ones safe.
The ACDB24R Advantage is regarded as one of the safest on the market due to its ability to prevent the drying or damage of the acid terminal. One of the other reasons why this battery is a great choice for your Honda Civic is that it is easy to install. It is also very affordable which should be great news if you are on a budget.
What we like
Spill-proof.
Long-shelf life.
Enhanced resistance.
Low maintenance.
One of the safest batteries on the market.
What we don't like
Terminals are a bit smaller than the standard SAE size.
2. Optima Batteries 8073-167 D51R YellowTop Dual Purpose Battery
Specifications
SpiralCell design
Voltage: 12V
CCA: 450
Weight: 26 lbs
Reserve Capacity: 66 mins
Dimensions: 9.2 x 5 x 8.9 inches
Made in the USA
Warranty: 12 months
Our Review
The 8073-167 D51R YellowTop is a great choice if you are in search of an extra-performance battery for your Honda Civic. If your car has deep-cycling needs, then this is one of the best batteries to purchase.
It is no longer news that cars require lots of power considering the extra features like headlamps, stereos, and power windows. As a result of this, you need a reliable battery to meet your car's power needs. If the battery is not reliable, we can guaranty that soon enough, you will need to change it.
This is why Optima Batteries came up with the 8073-167 D51R YellowTop battery. The battery has been tested and has proven to be a reliable option for your Honda Civic. The self-discharge rate of the battery is very low which makes it perfect for infrequent use. It is also very efficient for subzero temperatures as well.
Wondering what else makes this battery tick? The SpiralCell technology which is used in the design of the 8073-167 D51R YellowTop makes it unique. It provides your Honda Civic with safe, clean, and reliable power to protect you and your loved ones.
You do not need to stress on maintenance once you take it out of the packaging. With a vibration resistance that is 15 times higher than what is obtainable from batteries in the same class, you are assured of durability. The battery is spill-proof and charges way faster than its competitors. These qualities make it a reliable option for your Honda Civic.
What we like
Easy and quick charging.
Spill-proof.
Vibration-proof.
Efficient at very low temperatures.
It does not require any maintenance.
Low self-discharge rate.
Dual-purpose.
What we don't like
3. Delphi BU9051P MaxStart AGM Premium Automotive Battery
Specifications
AGM design.
Dimensions: 9 x 7.7 x 4.8 inches
Voltage: 12 V
Weight: 29.5 lbs
CCA: 325
Reserve Capacity: 60 mins
Made in the USA
Our Review
With the number of electronics that cars come with today, you need a very reliable battery for your Honda Civic. This is why the BU9051P MaxStart by Delphi is a great option for your car. It is very reliable in this regard because of its reliable cold-cranking amps delivery.
Asides this, the BU9051P MaxStart has about 20 times what any conventional battery will present you in terms of vibration resistance. This superior level of vibration resistance is one of the reasons why this battery has tested to be very durable.
The BU9051P MaxStart by Delphi also boasts of a superior level of corrosion resistance. It has a sealed housing system that makes it spill-proof as well. We cannot talk about this battery without mentioning the welds, straps, and fortified posts that make it one of the safest on the market.
The CCA of this battery ensures that your Civic starts up whenever you need it to. If you are in the market for an affordable and durable battery, this could be the answer you are looking for. It has twice the shelf-life of any battery in its class.
What we like
Superior vibration resistance.
Spill-proof.
Affordable battery.
Long shelf-life.
Very safe to use.
What we don't like
Lacks a handle top which makes it difficult to carry around.
Wrap Up
As you know, many of the functions in your dear Honda Civic are powered by your battery. This is exactly why your battery must be reliable else it will leave you hanging. While investing in a quality battery is great, finding the perfect one can be really difficult. In this post, we have presented you with our 3 best batteries for Honda Civic. With any of these batteries, you won't go wrong.
Related Posts