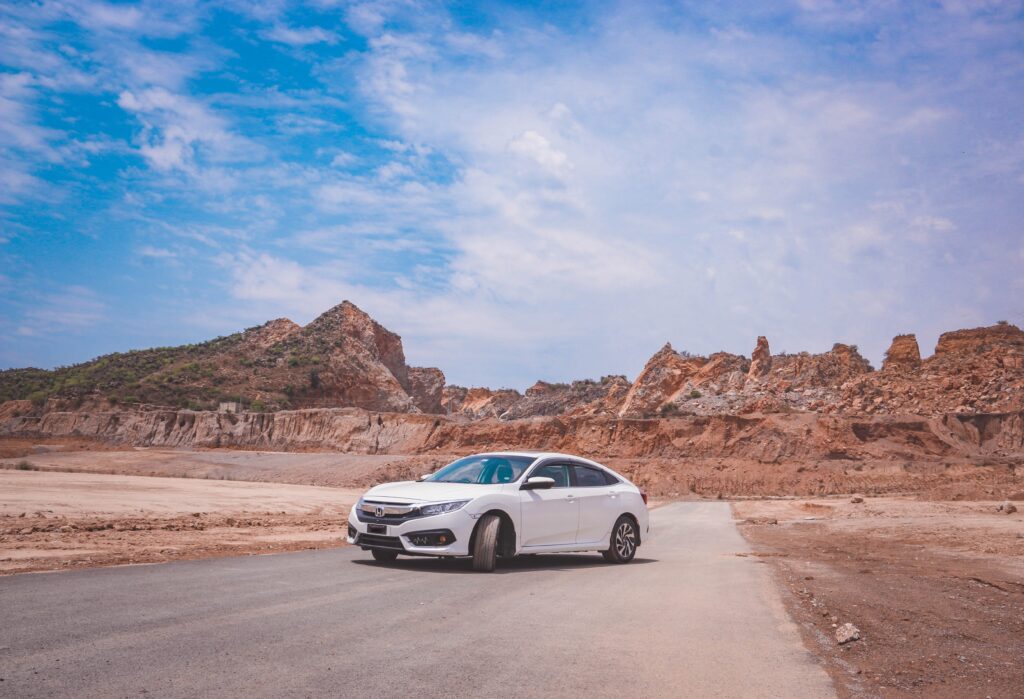 The Honda Civic is a very reliable vehicle. A lot of people pick them up because you don't really need to do much to keep them running. A spot of maintenance here and there is all it takes. Of course, one of the most important parts of vehicle maintenance is ensuring that the Honda Civic's battery is in prime condition. This means that you may need to replace it every so often.
I know how difficult it can be to track down the best batteries for a Honda Civic. There are a lot of companies that sell car batteries. Since car batteries are fairly generic, you will often have hundreds of options to choose from. Believe me. I was overwhelmed when I was looking for some Honda Civic car batteries.
To make things easier for you, I have put together this list of the three best batteries for Honda Civic. Pick one up from this list and I reckon you will be happy.
Comparison chart for the best batteries for Honda Civic
I am going to be giving a full review of each of my recommended batteries. But, I know that some of you may just want to make your choice and be done with it. So, here is a quick comparison chart where I have highlighted the main feature of each battery.
Best Overall
12 volt battery with ca: 745, ah: 60
Absorbed glass mat (electrolyte is suspended in fiberglass)
Spill proof, sealed, valve regulated and vibration resistant
Ultra low internal resistance
Mount in almost any position
I am going to start with a very unique battery. The XS Power D5100R is built for racing. Yep. That means that you can find vehicles that are built for darting around the track kitted out with one of these batteries. Their performance is exceedingly high. If a racer trusts a battery, then you know it is going to be good.
Obviously, it is unlikely that you are going to be darting around the track with your Honda Civic. That's fine. You can still use this battery. It is still going to work. You just get to enjoy the high performance that all of those racers have fallen in love with.
One of the cool things about this battery is the 745 CAA. This means that your vehicle is going to start blisteringly fast when you get into it. A lot of people also report that this battery packs a real punch when it comes to proper power delivery too. This means that your headlights will burn brighter, for instance.
Since this is a battery that has been built for performance, you will be able to enjoy the quality build. It is vibration-resistant and spill proof. So, it is certainly going to be built to last. Honestly, you are going to be getting years and years of life out of this Honda Civic battery.
Pros
One of the longest-lived batteries on the market.
High-performance
Maintenance-free
Cons
It may not fit all model years of the Honda Civic. You will have to check the measurements.
The Megavolt Lead Acid Battery is the cheapest product on this list. So, I highly recommend it to people that are looking for an affordable battery for their Honda Civic.
Just because this battery is cheap doesn't mean it doesn't pack a punch, though. I included it on this list because I genuinely believe it to be good.
The 550 CAA will get your vehicle up and running quickly. The battery also provides a ton of reliable power for your Honda Civic.
This is an acid-flooded battery. This helps to keep the cost of the battery down. Now, I know that this is an older tech. Most batteries now use AGM. However, being acid-flooded does carry its own benefits. For example, this battery is much more reliable than your average battery. It also has a deeper discharge cycle.
There are a couple of downsides to acid-flooded, though. It would be amiss if I didn't point them out. For starters, you shouldn't really be using these batteries if you travel on bumpy roads, or even off-road, a lot. This is because they are not that vibration-resistant. These batteries are also slightly heavier than the AGM options. For most Honda Civic owners, this shouldn't be too much of an issue. However, if weight is going to be a concern for you, then you may want to steer clear of this battery.
Pros
Up to 12 year battery life
Brand is known for reliability
Less draw load
Cons
Look into warranty to make sure it fits your needs
Premium Pick
12-volt, 450 cold cranking amps, size: 9 5/16" x 5 1/16" x 8 15/16" tall, weight: 26 pounds, sae pos
Reserve capacity of 66 minutes for constant performance;case: polypropylene
Optimal starting power even in bad weather
Fifteen times more resistant to vibration for durability
This item is not for sale in catalina island
Let's wrap up with the Optima battery. This battery brand has long been one of my favorites, so it made sense to include one of their options on this list of the best batteries for Honda Civic.
The highlight of this battery is the 66-minute reserve capacity. This means that if your vehicle isn't able to keep up with the recharging of your battery for some reason, the power isn't just going to cut out. The vehicle will be able to dip into the reserve supplies of the battery. This ensures that your time on the road is going to be much smoother. I can also see the reserve capacity coming in useful if you break down at the side of the road. It ensures that your vehicle has power available.
This battery is 38AH. It may not seem like a lot compared to the other batteries on this list. However, I can assure you that it is going to be more than enough. Remember, your vehicle is going to be constantly charging that battery when you drive. It doesn't need a huge amount of power storage.
You are going to love the vibration resistance too. It is said that this offers 15x the vibration resistance of competing batteries. This helps to ensure that the battery is a whole lot more reliable. 
Pros
Reliable battery
Quick starting
Deep discharge cycle
Cons
Can't deal with heavy vibrations all that well.
If you are looking for the best batteries for a Honda Civic, I have given you three options here. All of them are good. Although, do make sure that you double-check the model year of your Honda Civic to ensure that these batteries fit. Not all Honda Civics are built the same.