Group 25 batteries typically measure around 9.1 inches (L) x 6.9 inches (W) x 8.9 inches (H) — as set by the Battery Council International (BCI). They are typically used by some car models as well as marine motor engines. If you're looking to replace your Group 25 battery, you're just on the right page. Here, we'll be reviewing a few of the best Group 25 batteries on the market.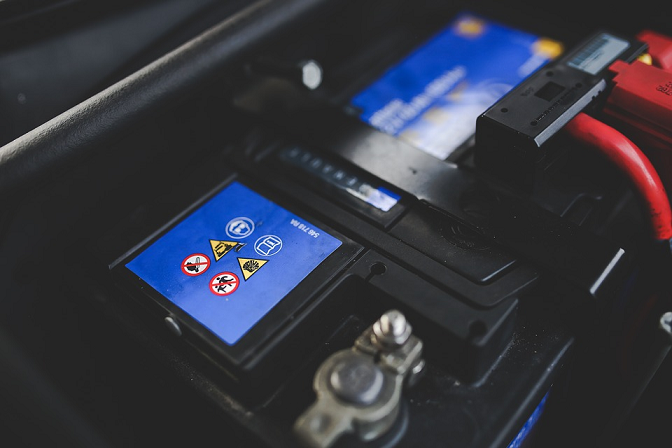 Best Group 25 Batteries: Our Top 3 Picks
The market abounds with Group 25 batteries by various brands. And making the right choice from the pack can be a head-scratching experience.
But we've done all the hard work for you. We spent hours on research, comparing various Groups 25 batteries with the aim of figuring out the best options for most people — based on performance, durability, buyer reviews, price, and more.
And here are our top 3 picks.
1. Odyssey 25-PC1400T Automotive and LTV Battery
Cold Crank Amp (CCA)- 900
Better warranty: Limited 3 and 4 year full replacement warranty - not pro rata
Longer service life: With 3-10 years of service life, ODYSSEY batteries save consumers time, money, and aggravation
Longer cycle life: 70 percentage longer cycle life compared to conventional deep cycle batteries, up to 400 cycles at 80 percentage depth of discharge- high stable voltage for longer periods of time
Faster recharge: The highest recharge efficiency of any sealed lead battery on the market, capable of 100 percentage recharge in 4 - 6 hours
Mounting flexibility: Non-spillable design
Vibration resistance- design protects against high impact shock and mechanical vibration
Extreme temperature tolerant- Operating temperatures from -40 degree Celsius (-40 degree Fahrenheit) to 45 degree Celsius (113 degree Fahrenheit).
This item is not for sale in Catalina Island
Specifications
AGM design
Weight: 50 lbs
Dimensions: 9.6 x 6.8 x 8.7 inches
CCA: 850 A
Capacity: 55 Ah
Voltage: 12 volts
Reserve Capacity: 130 mins
Made in the USA
Warranty: 3-year limited, 4-year full replacement
Service life: 3 – 10 years
Our Review
The 25-PC1400T Automotive and LTV Battery by Odyssey is designed for optimal utility. It allows your vehicle to access rapid recovery, huge starting power, and top-notch deep-cycling capability.
Vehicles these days are laden with an amazing amount of electronics that they simply didn't have years ago. Logically, the more electronics a vehicle carries, the more power it requires. Given the increasing power demands modern life makes of your vehicle, you need a battery that can keep up. This is where the 25-PC1400T Automotive and LTV Battery by Odyssey comes in.
Rather the lead alloy plates we see in most batteries, this battery comes with pure virgin lead plates. The difference is that these plates cover a larger surface area, leading to the production of more power.
One of the major advantages the 25-PC1400T has over conventional batteries is that it boasts thrice the life span of these other batteries, as well as double their overall power. The battery is designed for a range of vehicles; including regular cars, antiques, modified vehicles, 4x4s, high-performance cars, and off-road vehicles.
Its AGM design is built to last, eliminating acid spills, maintaining resistance to corrosion, offering high conductivity, and more. When you compare this battery to spiral-wound batteries, the difference is like night and day.
The 25-PC1400T also has 15% more plate surface area packed into the casing than conventional batteries, ensuring the barest minimum of space between cylinders. As a result, this battery boasts a 40% better reserve capacity than its conventional counterparts.
What we like:
Delivers more power than most others.
Resistant to corrosion.
Design ensures elimination of acid spills.
Better than spiral-wound batteries.
Great for cold environments.
What we don't like:
The battery is quite costly – but worth the price
2. Optima Batteries 8025-160 25 RedTop Starting Battery
12-Volt, 720 Cold Cranking Amps, Size: 10 5/16" x 6 13/16" x 7 5/8" tall, Weight: 39.5 pounds, SAE Posts
Reserve capacity of 90 minutes for constant performance;Up to 3X longer life
Optimal starting power even in bad weather
Fifteen times more resistant to vibration for durability.This item is not for sale in Catalina Island
C20 Capacity:44 Amp hour
Specifications
AGM SpiralCell design
Weight: 31.7 lbs
Dimensions: 10.3 x 6.8 x 7.6 inches
CCA: 720 A
Capacity: 44 Ah
Voltage: 12 volts
Made in the USA
Warranty: 36-month full replacement
Our Review
The 8025-160 25 RedTop Starting Battery by Optima Batteries is designed to deliver optimal performance even in subzero temperatures. One of the major attributes required of batteries these days is high cranking power. Optima understands this and ensures the 8025-160 25 RedTop Starting Battery is able to deliver just that.
Its high power, leak-proof design, and reliable starting ability make it ideal for use by both off-roaders and hot rods. With this battery, your vehicle can make use of clean power — thanks to its unique SpiralCell design, ensuring not only that you and your loved ones are safe, but the environment is as well.
No one wants to buy a battery that will need replacing within a few months, so long shelf-life is a priority in the purchase decisions of most consumers. Again, Optima understands this and ensures the 8025-160 25 RedTop Starting Battery will last for years to come, guaranteeing that you get to enjoy all the power you need when you need it.
What we like:
Long shelf-life.
Rust and leak-resistant.
No battery acid, so there's no need to worry about spills.
What we don't like:
Top guards are not applicable to the design of this battery, so you will need straps.
Installation is quite complex, so beginners may find it difficult to fit.
3. Full Throttle FT750-25 (Group 25)
Specifications
AGM design
Weight: 48 lbs
Dimensions: 9.45 x 6.85 x 8.66 inches
CCA: 750 A
Capacity: 64 Ah
Voltage: 12 volts
Reserve capacity: 120 mins
Made in the USA
Our Review
The FT750-25 by Full Throttle is designed to provide your vehicle with all the power it needs. While several of its competitors may fail under certain temperature conditions, this battery offers reliable power you can trust.
Resistant to corrosion and leaks, the FT750-25 is well-designed enough to serve as a perfect enhancement for your vehicle, especially when you have several electronics that demand power installed. It has lead plates that attach to the liquid electrolytes by means of a fibrous material specially designed to swiftly absorb any leakage that does occur with no lasting damage. The durability and design make this a perfect battery for vehicles equipped with all the modern conveniences.
What we like:
No risk of an acid leak.
Low resistance.
Supplies high power.
What we don't like:
More on Group 25 Batteries
As you probably know, the Battery Council International (BCI) assigns numbers and letters for each group size. Group size refers to the physical dimensions, terminal locations, and type required for each vehicle. So, all group sizes of batteries have different body dimensions to fit a vehicle manufacturer's specifications.
Group 25 batteries refer to batteries with body dimensions roughly estimated to be around 9.1 x 6.9 x 8.9 inches. They are ideal for trucks, SUVs, hot rods, and street chairs.
Generally, Group 25 and Group 35 batteries feature almost the same dimensions and can be used interchangeably, which means the Group 25 batteries below can be used as a replacement for original Group 35 batteries.
As per usual, it is recommended to always check the terminal type, terminal orientation, and other essentials before you make a purchase to prevent damage on it caused by shocks. Also, make sure to confirm that your new battery will fit and be held down properly to prevent damage caused by vibrations.