Group 27 batteries are among the most powerful and most widely used deep cycle batteries. They typically have cold-cranking amps ranging from 600 to 1000 and reserve capacities between 140 and 220 minutes.
Typically measuring 306mm (L) x 173 (W) x 225mm (H), group 27 batteries have huge power storage capacities that enable them to store electrical power for later release over long periods. This explains why they are commonly used in wind and solar power generation systems that require backup power as well as RVs, marine engines, and other automotive applications that require huge start-up power.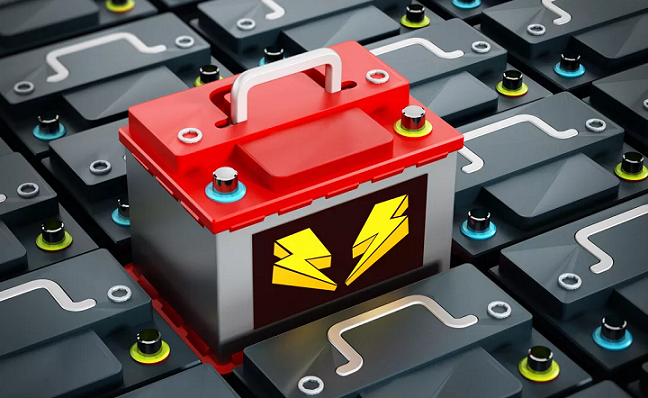 Best Group 27 Deep Cycle Batteries: Our Top 5 Picks
When shopping for a group 27 battery, you can easily get confused, no thanks to the abundance of options on the market. But thankfully, we have made things much easier for you by compiling and reviewing the best group 27 deep cycle batteries in this post.
Our selection was carefully made after hours of researching and comparing several options in terms of durability, power, brand trust, buyer reviews, and other important factors. And we kept cutting out the mediocre ones until we were left with the top 5 contenders.
So, right to the chase!
1. Optima Batteries 8027-127 D27M
Pure lead spiralcell design allows for lead to be used in its purest form.C20 Capacity:66 Ah
Spiralcell technology for superior vibration resistance and extended life
Solid cast cell connections for increased durability and maximum plate height
Tightly compressed cells for added vibration resistance. Reserve Capacity at 25 Amps: 140 Minutes
This item is not for sale in Catalina Island
Optima Batteries are a leading manufacturer of marine batteries as their products are made with advanced Spiral-Cell Technology that can outperform other lead-acid batteries. The 8027-127 D27M is a powerful deep cycle battery with a light and compact body, which the manufacturer claims is fifteen times more durable against vibrations than a traditional battery. In other words, the D27M can weather harsh conditions due to its sturdy body.
The battery is ideal for small to medium-sized boats with only a few smaller fish finders and accessories to power. It can be used as a deep cycle application such as stereos, GPS systems, bilge pumps, fish finders, and other high demand electronics while also providing enough cranking power to start the motor. At the heart of the battery is the AGM technology and Spiral-Cell technology, both of which help to maintain tolerances, temperatures, and quality performance.
In the area of charging, this battery can accept much more recharges, which is three times the amount of any standard lead-acid battery. It also charges faster and can deliver more power from a single charge than what other batteries offer. The battery's cold-cranking amps is 800A while the marine cranking amps is 1000A, which is great and is precisely good even in extremely cold weather.
Coming to its performance, the D27M is a great performer as it can last longer than traditional batteries, due to its deep cycle capabilities. It also does well in resisting vibrations to guarantee extended life. The battery can conserve power as well as deliver it efficiently while recharging fast so you don't have to worry about your battery. Also, it is spill-proof, meaning it can be mounted in virtually any position.
Pros
Top performer
Highly durable
Very good design
Good brand and reliable
Spring cell technology
Cons
2. Banshee D27M 8027-127 Battery
Replaces Optima D27M 8027-127 Marine Battery
Voltage: 12 | Amp Hours: 77 | Cold Cranking Amps: 800 | Group Size: BCI: 27
Enhanced Flooded Battery Technology
Flip-Up Carrying Handle, Dual Post Terminals, Hydrometer Battery Life Indicator
2 Year Warranty
Touted as a direct replacement, the Banshee D27M 8027-127 is a great choice if you're looking for a battery that can deliver a long-lasting, unsurpassed performance. It guarantees amazing recharge capabilities as well as reliable energy storage. Body-wise, the battery comes with dual terminals and a build quality that enables it to withstand rigorous deep charges as well as long slow recharges.
Like other batteries made by the company, the D27M 8027-127 battery features a built-in Hydrometer so you can easily check the current state of your battery life. The battery can work for both starting and deep cycle, which means it can get your RV on the road much as it can supply power to the cabin.
Another attraction to the Banshee D27M 8027-127 is the extra plates that were added to the battery, indicating that the Banshee battery has more power – twice as much as conventional batteries. It can also handle 400 charge-discharge cycles to 80% depth of discharge. At 37lbs, this battery is quite light and can easily be moved about.
However, the attraction is canceled by the fact that the Banshee battery is an Enhanced Flooded Battery (which is popularly referred to as EFB technology.) What this means is that this type of battery cannot be installed on its side or upside down. Nonetheless, you get improved charge acceptance and greater cyclic durability.
Pros
Astonishingly lightweight
More power than conventional batteries
Good price
Cons
Not leakproof
Cannot be installed from any angle
3. Vmax MR127 MA Battery
12 Volt 100Ah Group 27 Deep Cycle Heavy Duty AGM Marine Deep Cycle Maintenence Free Battery (Includes carrying handles)
Electrolyte Suspension system VMAX tanks utilize an electrolyte suspension system consisting AGM (Absorbed Glass Matt) of a high porosity that totally absorb and contain the electrolyte. No silica gels or any other contaminants are used
Heavy Duty Grids: VMAX heavy duty lead tin alloys provide an extra margin of performance and service life in either float or cyclic applications, even after repeated over discharges.
Fits any Group 27 Battery Box, fits the MinnKota Trolling Motor Power Center; Bargainshore offers FREE Signature Confirmation on most bulky orders in excess of $150.00. You can waive the Signature Confirmation by sending us a message with your request when placing your order. Orders of 5 or more batteries shipped on a pallet must be signed for when delivered. A contact number is required to schedule pallet delivery.
The Vmax MR127 MA is another group 27 deep cycle battery designed by VMAX for heavy-duty trolling motor. Weighing just 68 pounds, this powerful battery with its 100Ah rating will give you maximum power for your machines. Due to its body dimensions, the battery is compact and doesn't take up a massive amount of space on your ship but keep in mind that it's quite heavy, so you might need some help carrying it onto your boat and positioning it perfectly.
With a body made from industrial-grade plastic combined with tin alloy plates and materials that are acid-proof and shock-proof, making it less likely to get damaged easily. Because it is designed with 8mm terminals, this battery is compatible with most machines on the market.
Going further, the MR127 MA was manufactured using the Absorbent Glass Mat (AGM) technology to help keep costs down while also ensuring optimum delivery. In other words, this battery type charges extremely fast and requires no maintenance as with other models made by other manufacturers.
In terms of its charging capabilities, this battery can discharge twice as fast as traditional batteries while delivering a sterling performance without failing on the performance grounds. The capacity might give a few issues like occasional cutout and they stop charging, so it is critical to check the charger regularly and resetting the charging cycle till the battery is fully charged. But on the positive side, the battery takes less time to recharge.
Furthermore, the MR127 MA can hold charge brilliantly and is strong enough to push a 14ft Jon boat. Being a deep cycle battery, the battery can be charged and used several times without any impact on its performance. The most important thing is that the MR127 MA works very well and gives 100-amp hours, proving they're suitable for large boats as they run them without difficulty for hours.
Pros
Charges fast to save time
Great build quality
Durable
Cons
Pricey
Heavy
A little oversized
4. Universal Power Group 12V AGM Battery
UPG #45978 UB121000 12V 100Ah
Dimensions: 12.17 inches x 6.61 inches x 9.16 inches. Weight: 63.93 Lbs
SLA/AGM maintenance free, spill proof battery
Rechargeable battery that can be mounted in any position, resists shocks and vibration
1 Year Warranty
The UB121000 is one of the best batteries you can buy as it is designed to handle a variety of deep-cycle needs including being used for golf carts, solar panels, campervan and for trolling motor vehicles. Basically, it is ideal for equipment that requires a slow, steady draw of energy.
Measuring 12.17 x 6.61 x 9.16 inches with a weight of 63.93 lbs, the UB121000 is quite heavy but its small size makes it portable. Its dimensions coupled with the individual stainless cell, which it was designed with, makes it possible to mount it in any position. It is a great advantage to use flexibly but keep in mind that it fits more easily into smaller battery spaces.
Another notable feature of this battery is its ability to charge really fast, yet holds the charge for long. Most batteries require little time to charge but, being an AGM battery, the UB121000 shines in this area. It has a standing self-discharge of less than 3%, making it a very efficient store without needing frequent charging.
Furthermore, the battery uses Absorbed Glass Mat technology to absorb the sulfuric acid, which makes it leak-proof and maintenance-free for high-quality performance and long-lasting use. You can move it about without fears of hazardous material. Its vibration and shock-resistant feature further increases the lifespan of the battery as it was made in a way that it withstands any vibration and shock without any cuts in power.
Overall, the UB121000 is a high-quality deep cycle battery that offers great performance. It is quite expensive but you can rest assured that it is great value for money
Pros
Top-notch performance
Durable with little maintenance
Works for long hours
Cons
Expensive
Heavy
Not easy to mount in small compartments
5. POWERSTAR Group 27 12V 100ah Battery
BATTERY TYPE: PS-121000 Group 27 Rechargeable Deep Cycle AGM battery with T11 Insert Terminals
AGM12100 Battery | 12V 100AH AGM Gel Sealed Battery | Dimensions: L= 13.00" W= 6.60" H= 8.62" | Leak free, sealed design prevents corrosion. Maintenance Free. No need to add acid. | 2 Year Warranty
Fits and Replaces: UB121000, PS-121000, TL12100, RNG-BATT-AGM12-100, MR-127, HR12330W, ML100-12, and More.
100% Compatible OEM replacement for Solar, UPS, Alarm System, RV, Wheelchair, and More.
If It's Not a PowerStar, It's Just a Battery.
PowerStar is another leader in the industry, making high-quality, group 27 deep cycle batteries. The 12V 100ah is one of the offerings of the company, suitable for marine use and much more. It adopts a sealed construction and sealing technique to prevent leakages as well as to ensure durability and superior performance. Moreover, the hard-plastic case ensures that the battery can resist high impact.
Keeping in touch with international regulations and requirements, this battery employs the use of fine mat separators (commonly referred to as Absorptive Glass Mat (AGM) technology) so to eliminate potential issues of spillages and explosions. The technology also helps to preserve its longevity and ensure steady serve.
Unlike some deep cycle batteries out there, you don't need to check the specific gravity of the electrolyte or add water, meaning it requires no maintenance service. In fact, there is no provision for these maintenance functions. Also, the battery can be operated from any angle with zero issues because of its tight-sealed construction, so you can rest assured of the proper operation of the equipment it powers.
However, it is important to note that the PowerStar 12V 100ah can be quite heavy as it weighs around 72 lbs–724 lbs, so you might have some trouble moving around. Also, the battery is quite large as it measures 13 x 6.6 x 8.62 inches, so it might be difficult to mount it in small spaces. Overall, you can trust this battery to meet your needs without fears of a sudden loss of capacity, electrolyte and service life.
Pros
Can be used at any angle
Stable and reliable performance
Cons