Group 49 batteries are widely used in cars and other start/stop applications. Typically measuring 381mm x 175mm x 192mm (L x W x H), they are available in different chemistries and cell-types and are used as OEM batteries by many automobile brands.
In this post, we'd be looking at some of the best group 49 batteries on the market.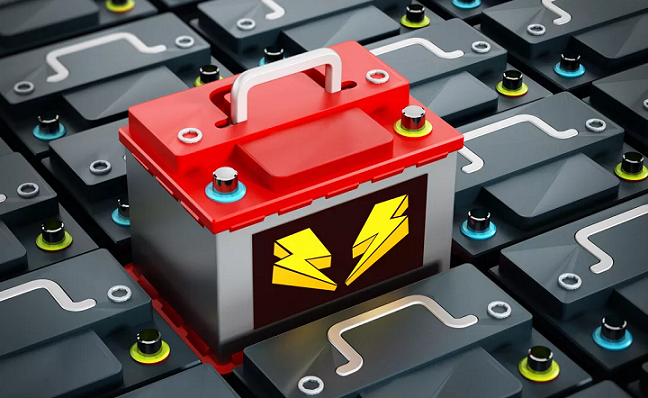 Best Group 49 Batteries: Our Top 5 Picks
The market abounds with group size 49 batteries by different brands, and this explains why making the right choice can be quite difficult for most online shoppers. Thankfully, we've made the selection easier for you.
Our research team spent several hours scouring the market and comparing different group 49 batteries in terms of specs (CCA, reserve capacity, etc.), performance, durability, brand credibility, and pricing. And after cutting out the crap, we were left with the following top 5 contenders.
1. ACDelco 49AGM Automotive BCI Group 49 battery
High density negative paste, improves performance and increases battery life
Enhanced life alloy or silver Calcium stamped alloy increases cycle life and improves performance
Calcium Lead positive grid, maximizes conductivity and allows for low resistance
Robust Envelope Separator with puncture-resistant back, allows for increased acid circulation and prevents shorts. Improved acid circulation, helps the battery to remain cool, and extend battery life.
Vent cap design that resists acid leakage
ACDelco is a tried and true name in the automotive industry, producing original equipment parts for vehicles at competitive prices. Their batteries are a great choice for replacement when you need to and the 49AGM is a professional-grade car battery that's proven to meet expectations for form, fit, and function. It supports several applications such as automotive, industrial, marine, and recreational use.
This battery is made with absorbed glass mat design and this design is 100% leak and spill-proof because the electrolyte is permanently retained within the glass mat separator. The envelope separator has a puncture-free back that increases acid circulation and keeps the battery cold. Also, the battery makes use of oxygen recombination technology to reduce electrode mass loss and guarantee optimal all-year performance. With a corrosion-free build, you can expect this battery to remain in good condition for a long time.
Furthermore, the 49AGM boasts longer life expectancy than conventional car batteries due to the maintained pressure on the plates, which in turn decreases the volume of the lost active mass in the grid. The silver calcium stamped alloy design also contributes to the superb battery and performance while the calcium lead anode greatly increases surface area, leading to improved conductivity and reduced internal resistance.
Another notable feature of the 49AGM is that it has the highest density negative paste in any battery to make its performance better and longer. In spite of their specs, most batteries tend to have a failed charging system at some point but this battery has got you covered as it has a reserve capacity of about 90 minutes, so you still have enough power to get you to your mechanic. It has a cold-cranking amps rating of 900.
One of the strengths of this battery is that it is 100% electrical short tested, meaning it can definitely help to decrease the early failures. However, installing this battery requires a lot of effort, so you might need to ask a professional to help fit the battery in your car. It's also important to confirm that this battery can fit perfectly in your car.
Although ACDelco claims that the 49AGM the battery can serve for quite a long time, it puts out a 36-month free replacement period in the event. Overall, this battery features a long-lasting AGM system and will greatly support your car's consistent performance.
Pros
Leak and spill-proof
Long-lasting AGM design
High-density paste
Multiple applications
Corrosion-free body
Cons
Large and heavy
Electrical system can reduce battery life in the long run
2. Delphi BU9049 MaxStart AGM Premium Automotive Battery
Extended cold cranking amps delivery means more power for today's demanding electronics
Group 49 battery with 850 CCA (cold cranking amps) and 170 R.C. (reverse capacity)
20x the vibration resistance of conventional batteries
Superior vibration resistance, optimized component compression ,and fortified posts, straps and welds
Superior corrosion resistance sealed housing with manifold venting system
If you've heard of Delphi, you're probably aware that their products can stand the test of time while performing according to their specifications. The Delphi BU9049 is a premium battery of great value that can power all the electronics in vehicles.
As the title indicates, it adopts the absorbed mat technology, which provides better cycle life and faster recharging than traditional flooded batteries. Being an AGM battery, you can expect to see smart features like electronic safety, convenience features, fuel-saving stop-start systems, and power outlets for mobile electronic devices. The battery can also tolerate a deep discharge and is likely to recover fully.
With cold-cranking amps at 800, the Delphi BU9049 produces more than enough juice to power both the starter motor and run the ignition system in extreme conditions. The extended cold-cranking amps delivery means more power for today's demanding electronics and that your car will start whenever you need it to. The 170 reverse capacity (RC) help run power accessories from heated seats to power windows to DVD players.
As far as the design goes, the BU9049 comes in a superior corrosion-resistant sealed housing to keep the unit in good condition for as long as possible. The battery comes with two vents so you can install it in the trunk or cabin. Because of its optimized component compression, straps, and wields and fortified posts, this battery has 20x the vibration resistance of conventional batteries.
You can enjoy an effortless installation in any direction of your choice without performance issues, because of the battery's compression and the holing straps. In simpler words, the battery is leak-proof and spill-proof, making it ideal for those who need maintenance-free, strong cranking, and sure-starting power sources.
Reviews about this battery are sparse yet positive. The only caveat is that this battery cannot be returned after purchase. As a result, it's important to confirm that it is the perfect fit for your vehicle before you make a purchase.
All in all, this battery provides maximum power, superior vibration, and corrosion resistance. It works well in harsh conditions and can handle abuse better than many brands out there.
Pros
Corrosion-resistant sealed housing
Can power all the electronics in today's world
170 RC and 800 CCA
Long cycle life
Secure handles on sides
High power output
Cons
3. Odyssey Battery 49-950 lead-acid battery
Exceptional, best in class limited full replacement — not pro rata
70% longer cycle life
High stable voltage for longer periods of time
Longer shelf life - up to 2 years or 12V
Faster, 100% recharge in 4-6 hours
fit type: Vehicle Specific
If you've already begun your search for a great battery, chances are good that you have come across the Odyssey brand. Batteries from the company are rated top-performers and, and their Group 49 battery isn't any different. Codenamed the 49-950, this product is a lead-acid battery and it is targeted at those who are looking for cost-effective solutions.
Instead of the widely used alloy plates, the design of this battery consists of a heavy-duty plastic shell and tightly packed pure lead plates that last. The pure lead plates deliver two times the power of a traditional battery and can withstand up to 400 charge cycles at 80% depth discharge without the battery developing the memory effect. These plates are quite thin, allowing a greater number to be allocated in every battery to provide more surface area, which translates to more battery juice for your car.
The sealed AGM design protects it from damage that can be caused by acid spills, eliminating the need for periodic maintenance and giving you peace of mind that it will not leak through its full life. Also, the battery is protected from rust and impact, which means you can expect it to last longer than the warranty. The outcome is that this battery is capable of handling challenges regardless of the terrain.
Designed to handle the increased use of onboard accessories in today's vehicles, this battery combines ling service life, high reliability, and deep cycle capabilities. It boasts cold-cranking amps (CCA) of 950, which is one of the highest we've seen on the specs of car batteries. Even more impressive is its reserve capacity (RC), which shows that this battery can still power your car for over 2 hours – 160 minutes to be precise. And you can recharge it to 100% under 6 hours.
One of the best things about this battery is that it comes with a 4-year warranty that guarantees that the manufacturer will fully replace the battery in case of any trouble. According to Odyssey, the warranty is aimed at assuring you that this battery will serve you for a very long time of 3-10 years.
Overall, the Odyssey Battery is literally one of the best Group 49 batteries you can get out there. The battery offers life longevity, energy delivery reliability, and outstanding deep cycle capabilities. It is able to deliver high stable voltage for long periods and can withstand high impact shocks, making it durable.
Pros
Top performer
Non-spillable design for better safety
Has a lifetime of 3-10 years
Cons
4. Deka 9AGM49 Intimidator Battery
Cold Cranking Amps (CCA): 850
Group size: 49
Polarity: Right positive
Battery End Type: Top post
Size: 13.938" x 6.875" x 7.5"
The Deka 9AGM49 Intimidator Battery is another excellent source of power that delivers highly efficient energy storage and power delivery solutions for the evolution of your battery needs. It is designed to start power cars and keep most models running optimally including appliances in them that demand power. It is fit for a wide range of applications including automotive, industrial, marine, and recreational.
It is made with absorbed glass mat technology that absorbs electrolyte into the glass mat separator, making it leak and spill-proof. The benefit of that technology is that you can install it in any position without worries of spilling it content as the design provides solid protection for the costly and sensitive equipment. Also, it brings peace of mind that you don't have to worry about maintenance procedures.
Going further, the 9AGM49 comes equipped with the oxygen recombination technology to reduce water loss and thus guarantee optimal all-year performance. To enhance its performance, the manufacturer has paid great care to ensure that the envelope separators do not touch so as to improve the recirculation of acid so that the battery remains cool. The envelope separator design aids to drastically reduce shorting and corrode through to improve reliability and battery life.
In addition, this battery is able to resist intense vibrations that often affect conventional batteries. Its tight-pack plate construction is ideal for race cars, off-road cars, tuner cars, and any other applications that might cause vibrations. In more specific terms, according to the manufacturer, this battery has 20x more vibration protection to safeguard battery performance over time.
The 9AGM49 has 850 cold-cranking amps (CCA) and has a flush manifold vented cover that keeps it cool. Apart from promising 2x the lifecycle of regular batteries, this battery also boasts faster recharging capabilities and can equally hold a charge for a longer period.
In sum, the Deka 9AGM49 is a long-lasting AGM battery pack, designed to manage factory-installed electronics to anything that turns on or plugs in and still deliver. It supports such loads without burning out and can also handle tough situations well.
Pros
Very durable
Resists vibration
Withstand severe service demands
Absorbs more electrolyte
Protects internal components
Cons
5. XS Power D4900 lead-acid battery
BCI Group 49 battery referred to as the L5
Direct fit for many larger luxury sedans and SUV's with excessive electronic systems
Capable of 4,000 Max Amps and is BCI rated at 1075 CA
Package Weight: 62.0 pounds
If you're the owner of a European car model and you're looking to replace your battery, the XS Power D4900 might just be what you need. XS Power can be said to be a less known brand but the specs and online reviews indicate that they offer value for money. Referred to as the L5, this BCI Group 49 battery is a direct fit for many larger luxury sedans and SUVs with excessive electronic systems.
It is designed with an absorbed glass mat, meaning the electrolyte (acid) can't spill even if it is broken. Being thus non-hazardous, the D4900 is easy to move around. The body of the battery is molded from rugged ABS reinforced plastic for shock and vibration resistant construction while enjoying a heavy-duty grid design. In addition, the housing of the battery enables it to resist extreme heat conditions.
Because of its leak-proof design and the absence of external vents, this battery can be installed in any position you want without worries. As far as reserve capacity goes, the battery offers a decent RC that offers you a fairly long shelf-life to provide you power when you need it.
With cold-cranking amps at 1075 amps and 4000 amps, it's obvious that the D4900 has lots of power to crank even the highest performing engines. Even in harsh weather conditions, this battery can hold its own. The manufacturer of this battery stands behind it with a 3-year warranty to put your mind at rest about the durability of the battery.
Overall, the XS Power D4900 is a great source of power that can be sued as a replacement for your vehicle's standard battery or as an additional battery to provide the extra power needed for a high-performance aftermarket system. No matter the type of vehicle you have, this battery will prove to be effective – just make sure you confirm that it fits your car before you commit to ordering one.
Pros
Durable
Provides lots of power
A leak-free design
Can be installed in any position
Cons
Requires torque wrench when screwing on the terminals
Not reliable for long-term use
More on Group 49 Batteries
Group 49 batteries are among some of the most powerful batteries and are suitable for different applications that demand lots of power. According to the Battery Council International (BCI), the Group 49 batteries feature physical dimensions of 381 x 15 x 192 mm.
These batteries can power a wide range of power-hungry on-board accessories in today's modern car and are also the perfect choice for commercial trucks as they deliver a powerful performance. They can also deliver reliable starts.
Like other batteries on this site, the Group 49 batteries on this list are designed to meet or exceed OEM specification, and even outperform standard SLI batteries in reserve capacity and change back rates. Thus, they can serve as replacements for original car batteries.
In addition, the Group 49 batteries on this list may vary slightly based on their design and the different ways of power production, but they all deliver optimal performance.