Group 51 batteries (as well as Group 51R – with reversed terminals) are among the most popular group sizes for car batteries. According to the BCI (Battery Council International), Group 51 batteries measure about 9.3″ (L) x 5.0″ (W) x 8.75″ (H).
If your car uses a Group 51 battery, and you're looking for a suitable replacement, you're on the right page. Here, we'd be reviewing 3 of the best Group 51 batteries available on the market. These have been carefully handpicked based on performance, durability, cold-cranking amps, user reviews, and other important factors.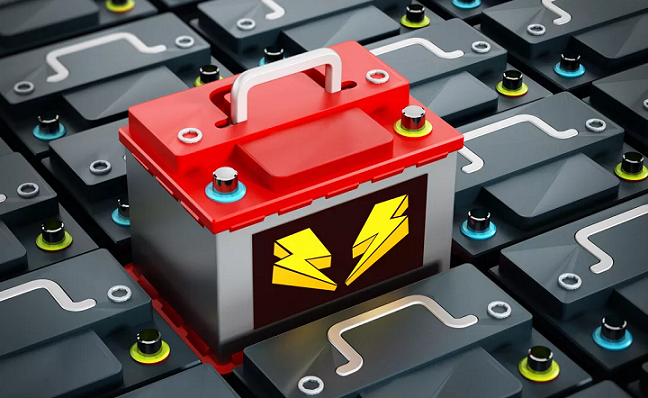 Best Group 51 Batteries: Our Top 3 Picks
After spending hours comparing several options available, these 3 models ticked all our checkboxes.
1. Optima Batteries 8071-167 D51 YellowTop Dual Purpose Battery
12-Volt, 450 Cold Cranking Amps, Size: 9 5/16" x 5 1/16" x 8 15/16" tall, Weight: 26 pounds, SAE Post
Reserve capacity of 66 minutes for constant performance;Case: Polypropylene
Optimal starting power even in bad weather
Fifteen times more resistant to vibration for durability
This item is not for sale in Catalina Island
Specifications
SpiralCell design
Voltage: 12V
Weight: 26 lbs
Dimensions: 9.3 x 5.1 x 8.9 inches
CCA: 450 A
Reserve Capacity: 66 mins
Made in the USA
Warranty: 12 months
Our Review
Are you in search of an extra-performance battery that will meet the deep-cycling needs of your vehicle? The 8071-167 D51 YellowTop Dual Purpose Battery by Optima Batteries could be the answer to your prayers.
These days, the power needs of vehicles have skyrocketed, as many factory-fresh vehicles now come equipped with a stereo, air-conditioning, headlights, hydraulics, and winches. All of these need to be powered by the battery, so if your battery isn't efficient, the power demands of your car will run it down easily.
Nobody wants that to happen, and to beat it, Optima Batteries has come up with the 8071-167 D51 YellowTop Dual Purpose Battery, which is capable of solving this problem and more. This battery is perfect for seasonal use, because it boasts a very low self-discharge rate and works efficiently even in environments where subzero temperatures are frequent.
What's more, it has been designed using unique SpiralCell technology, which provides your vehicle with a clean, safe, and strong power source that ensures both you and your vehicle are protected.
It requires very little maintenance and has up to 15 times the vibration resistance of a traditional offering. It also charges faster than conventional batteries, and is spill-proof, providing you with power and performance you can rely on.
What we like:
Dual-purpose: Start/stop + Deep cycle
Easy to charge.
Does not require much maintenance.
Spill-proof.
Efficient in subzero temperatures.
Low self-discharge rate.
What we don't like:
2. ACDelco ACDB24R Advantage AGM Group 51 Battery
Note: Refer a user manual before use
Durable design protects against the worst enemy of a truck battery – road vibration (compared to standard flooded batteries)
Calcium alloy is optimized to produce a fine grain, corrosion-resistant grid, maximize cycle life and minimizes water consumption for battery durability
Fully charged ACDelco Batteries (OCV is >12.5) should be stored in an upright position at temperatures between 32°F and 70°F. When a battery is stored, a very slow chemical reaction takes place between the plate materials and the electrolyte, causing a slow discharge. This reaction, called a self-discharge, occurs more rapidly at higher temperatures. Therefore, it is not recommended to store next to a furnace or other heat source. If an ACDelco Battery is completely discharged, the electrolyte will freeze when stored below 30°F. To prevent electrolyte freezing and battery damage, do not store ACDelco Batteries below 30°F if their OCV is less than 12.5 volts. Check battery every 2 months and maintain a voltage of 12.4 volts or higher
Specifications
AGM design
Voltage: 12V
Weight: 27.3 lbs
Dimensions: 9.1 x 4.8 x 8.7 inches
CCA: 500 A
Capacity: 47 Ah
Reserve Capacity: 85 mins
Made in the USA
Warranty: 24 months
Our Review
The ACDB24R Advantage by ACDelco is one of the company's most notable high-quality products. One of its major standout attributes is its spill-proof design, which ensures durability, and means that it boasts an enhanced shelf-life compared to other batteries in its class.
Although this battery was specifically designed for the Toyota Prius, it is able to cater to all power needs of other vehicles that work with Group 51 batteries. The battery features valve-regulated recombinant technology, giving your vehicle three times the power of conventional batteries.
As a calcium negative and positive battery, it comes with a pressurized valve that is lead-proof. This means the battery is built to last, and ensures that you, your vehicle, and your loved ones will stay safe during use. In fact, the ACDB24R Advantage is considered to be one of the safest batteries on the market because of this feature, as it prevents acid terminal damage or drying.
Another reason why most buyers recommend this product is that it is easy to install and affordable, so you don't have to worry about breaking the bank either on the cost of a mechanic or the battery itself. All you need to do is carry out the same regular maintenance required to prolong battery life in all batteries.
What we like:
Spill-proof.
Low maintenance.
Long shelf-life.
Enhanced resistance due to the presence of calcium-lead negative and positive grid.
What we don't like:
Terminals are smaller than SAE standard size
More suitable for Toyota Prius than other vehicles
3. Exide Edge FP-AGM51R Flat Plate AGM Sealed Automotive Battery
440 CCA; 75 MIN RC at 25A
Non-spillable AGM construction
Greater capacity to better handle the heavy loads placed on today's batteries
Outperforms conventional batteries across life test including heavy use stop and go traffic with high electrical demands
Excels in one of the toughest automotive stress tests proving sustained performance
Specifications
AGM design
Weight: 33 lbs
Dimensions: 9.3 x 4.9 x 8.7 inches
CCA: 440 A
Capacity: 47 Ah
Reserve Capacity: 75 mins
Made in the USA
Warranty: 30 months
Our Review
The first thing to note about the Edge FP-AGM51R Flat Plate AGM Sealed Automotive Battery by Exide is that it features SureLife Graphite Technology; unique technology that helps the battery maximize power to ensure it performs at the highest level for as long as possible.
The battery is reliable enough to ensure that every part of the vehicle that requires power is duly supplied with it, guaranteeing strong, optimal performance every time to keep you safe and your mind at rest.
Just like its counterparts produced by Exide, this battery features AGM technology, which prevents spillage of the liquid electrolyte. Before being put on the market, each battery goes through a series of rigorous tests to ensure tried and tested reliability that won't cause damage to your car.
If that isn't enough to convince you of its quality, it's worth noting that the Edge FP-AGM51R Flat Plate AGM Sealed Automotive Battery's lightweight design makes installation easy as pie.
What we like:
Spill-proof.
Designed to supply power optimally.
Easy to install.
What we don't like:
The longevity isn't the best, so the battery might need changing after a year or two of use.
Group 51 Batteries: Stuff You Need to Know
What is a Group 51 battery?
Group 51 batteries are one of the most popular starting and dual-purpose batteries today. They are so called because they conform to the physical dimensions set forth by the BCI (Battery Council International), meaning they measure 9.3 x 5.0 x 8.75 inches.
Group 51 batteries are often used as general-purpose/auxiliary batteries in various applications requiring stable and reliable power sources. If your owner's manual recommends Group 51 batteries, consider choosing from any of the options on this list as they are the best options on the market.
What's the difference between Groups 51 and 51R batteries?
Although both Groups 51 and 51R batteries have the same pre-defined physical dimensions, their size slightly varies and this is largely because manufacturers optimize their batteries for certain applications to make them slightly smaller (easier fit) or even larger (better performance.)
Also, the terminals of the Group 51R batteries are reversed when compared to the Group 51 car batteries. Even though these batteries can be used interchangeably in some instances, make sure you confirm the one that's right for you.