The Honda Pilot is a car that combines luxury with interior space. And it comes packed with loads of electronic features that rely on the battery to function. This explains why having a solid battery is the only way to enjoy your Honda Pilot to the fullest.
When shopping for a replacement battery for your Pilot, bear in mind that the recommended battery group size is Group 35. The market abounds with several different group 35 batteries by various brands. And choosing the right one for your Honda Pilot can be quite challenging.
Best Batteries for Honda Pilot: Our Top 3 Picks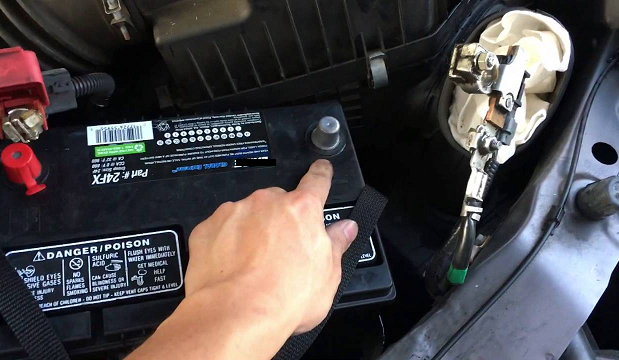 In this post, we present the best batteries for Honda Pilot – carefully selected based on durability, brand trust, customer reviews, specifications, performance, and price.
1. Odyssey 35-PC1400T Automotive and LTV Battery
Specifications
AGM design
Dimensions: 13.5 x 11 x 9.8 inches
Capacity: 55 Ah
Reserve Capacity: 100 mins
Weight: 50 lbs
Service life: 3 to 10 years
CCA: 850 A
Warranty: 3-year (limited), 4-year (full replacement)
Our Review
Like every other battery produced by Odyssey, this battery is made in the USA. There is so much that makes the 35-PC1400T Automotive and LTV Battery a great option for your Honda Pilot. The first thing that strikes us is the fact that it comes with a rapid recovery rate and deep-cycling capacity.
Regardless of the number of battery-sapping electronics you have in your Honda Pilot, this battery is up to the task. If you are conversant with batteries by Odyssey, then you will notice that the 35-PC1400T Automotive and LTV Battery has a different design.
Coming with 850 cold crank amps, you are assured that your car can come on any time you need it to start. The battery can produce higher voltages and sustain them for longer than batteries in the same class.
One striking feature this battery has is its recharge efficiency. It has the highest among all the sealed lead batteries on the market. There's no saying how adaptable the 35-PC1400T Automotive and LTV Battery is as you can mount in several positions.
Other amazing features of this battery include being resistant to vibration and corrosion and being spill-proof. It is not affected by extreme temperatures so it is very safe for your Honda Pilot.
What we like
Needs no maintenance.
Spill-proof.
Long shelf life.
Very quick recharge.
Resistant to vibration.
Mounting flexing.
Superior cranking.
Improved safety.
What we don't like
Quite costly considering how much its competitors cost.
Heavy and bulky.
2. Optima Batteries 8020-164 35 RedTop Starting Battery
Specifications
SpiralCell design
Weight: 31.7 lbs
Dimensions: 238mm x 171mm x 195mm
CCA: 720 A
Reserve Capacity: 90 mins
Warranty: 3 years
Made in the USA
Our Review
Optima designed the 8020-164 35 RedTop Starting Battery specifically to provide great powerful performance for your Honda Pilot. Once you get this battery of the box, it is clear that its features are exactly what your Pilot needs.
From the powerful burst of energy once the car is put on to the battery's resistance. Everything is engineered to give your car the best a battery can present. Though we recommend the 8020-164 35 RedTop Starting Battery for you Honda Pilot, it can be used for several other vehicles. Some of these include SUVs, streetcars, and trucks.
Are you scared about the vibration resistance? This is not even an issue with the 8020-164 35 RedTop Starting Battery. The battery boasts of 15 times what any battery in its class will offer in terms of vibration resistance.
The battery also comes with a reserve capacity of 90 minutes allowing it to provide easy startup for your car regardless of the weather. All the design features of this battery make it a suitable option to power your Honda Pilot. The more you research about this battery, the more you will learn about its capabilities.
What we like
Spill-proof.
Vibration resistance is very high.
Works efficiently under any kind of weather.
The versatility allows it to work with several kinds of vehicles.
What we don't like
The shelf life is a bit short compared to its competitors.
3. NORTHSTAR Pure Lead Automotive Group 35 Battery
Specifications
AGM design
Weight: 49 lbs
CCA: 740 A
Capacity: 60 Ah
Reserve Capacity: 115 mins
Service life:
Warranty: 4 years full
Made in the USA
Our Reviews
If you are looking for a battery that will provide your Honda Pilot with optimal performance, the NSB-AGM35 is your answer. This battery was produced by NorthStar using best practice and it has proven to be a strong competitor over time.
The NSB-AGM35 battery has a thin plate that gives it the high reserve capacity it boasts of. It also has a high cranking power and amp-hour capacity. One can hardly talk about this battery without mentioning its deep-cycle capabilities. They are among the most exceptional all through the industry.
This is also one of the most versatile batteries on the market. Even though we are recommending it for your Honda Pilot, it can be used for several vehicles. These include RVs, pickups, fifth-wheel vehicles, buses, trucks, and boats. This is besides its ability to be used in commercial oil fields and in other industries.
The life expectancy of the NSB-AGM35 battery, its CCA ratings, and high reserve are among the highest among batteries of its class. This battery is also spill-proof, resistant to corrosion and vibrations, and charges very fast too. If you are worried about occasional use, this battery was made just for this. It has a very low self-discharge rate to make it suitable for this purpose.
The battery was designed to satisfy the very high BCI standards. As a result of this, it is regarded as one of the most durable, reliable, and safe battery options for your Honda Pilot.
What we like
Leakproof
Long warranty period.
Satisfies BCI standards.
No maintenance costs.
Low self-discharge rate.
Long shelf-life.
What we don't like
There aren't any drawbacks for us just yet.
Wrap Up
Several factors contribute to how reliable your Honda Pilot is. One such factor is the battery and with the number of electronics embedded in cars these days, a reliable battery is essential. We have put forward the 3 best batteries for Honda Pilot in our opinion in this post. You won't go wrong with any of the options.
Related